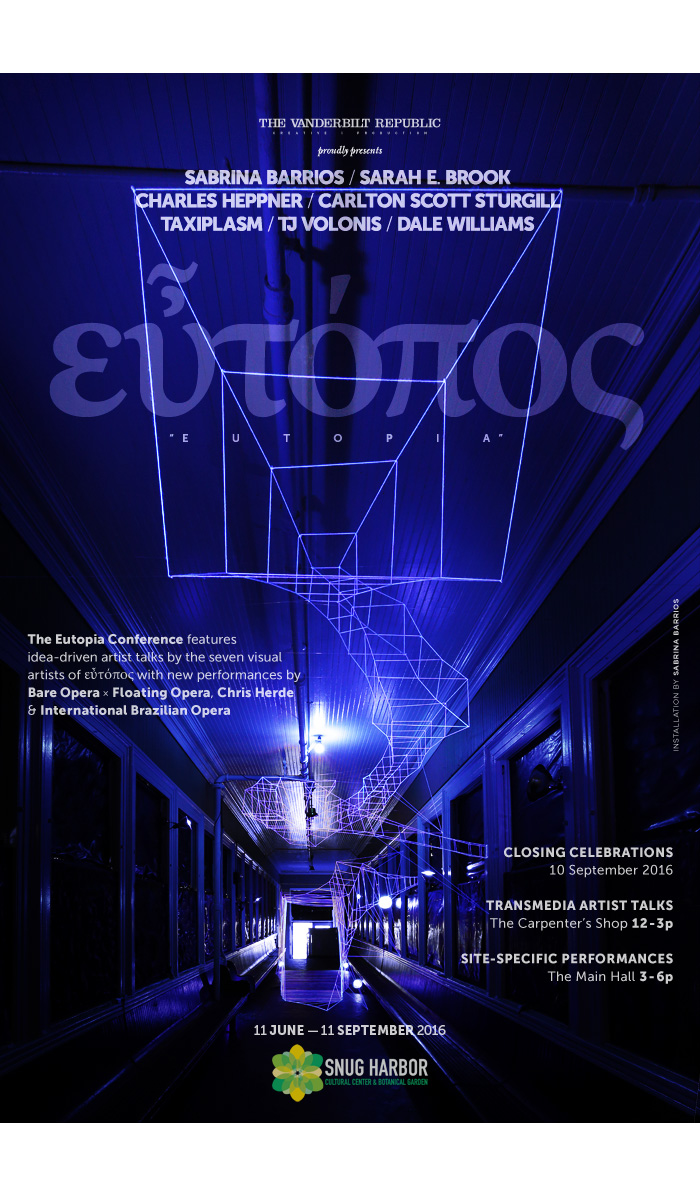 Curated experiences throughout the Main Hall (Building C), the Hyphen over Shinbone Alley,
the Newhouse Center for Contemporary Art (Building G) and the New York Chinese Scholar's Garden

June 11 – September 11 2016
Wednesday-Sunday 10AM-5PM $5 Admission

"Eutopia", derived from the Greek εὖ ('good' or 'well') and τόπος ('place'), describes a society with qualities considerably better than ours.

εὖτόπος is the first group show by the artists of the 9th Street Phenomenon, a creative management group established in 2015 by The Vanderbilt Republic.

This large-scale, site-responsive exhibition connects artwork and installations by Sabrina Barrios, Sarah E. Brook, Charles Heppner, Carlton Scott Sturgill, TAXIPLASM, TJ Volonis & Dale Williams to the storied past and bucolic present of Staten Island's historic Snug Harbor — creating a space to present the energy and form of dreams made real.

Curation, lighting & technical design by George Del Barrio.
---
PAST EXHIBITS
Accra Shepp
Sophia Dawson
SOS: Stories of Staten
FLUID